Thank you for attending MakeMusic Connect 2023!
We hope you had an incredible time engaging, encouraging, and inspiring educators and administrators at our virtual summit. Did you miss any of our sessions? Most sessions have been recorded and compiled for you to view or share with your colleagues at any time. Check out the session recording playlist linked below, and we look forward to seeing you at our next virtual event!
---
Sessions Tracks
You have access to both live and pre-recorded sessions, so you'll be able to design your own schedule that features sessions that are relevant to you. All sessions will be accessible by all attendees during the summit!
Check back later for the final session schedule.
Networking
The summit platform will have community discussion boards for a variety of topics during the event. You will be able to chat with fellow teachers, administrators, and MakeMusic representatives on a variety of topics such as MakeMusic Top Tips, music ed advocacy, teaching with technology, and so much more!
Publishers
Our publishing partners are the key to you getting the content you need for your classroom. Attendees will be able to see what music is new in MakeMusic Cloud, check out publisher highlights, and more!
Prizes
Attendees of the live event have the opportunity to be entered to win one of several prizes from several of our publishing partners. Stay tuned for more details…
Anne M. Fennell, M.Ed
Anne Fennell is the K-12 Music Program Manager for San Diego Unified School District in San Diego, CA, President of California Music Educators Association, and 2018-2021 Chair for the National Association for Music Education's Innovation Council. She holds a bachelor's in music education, a master's in educational leadership studies, and Orff-Schulwerk Levels: I-II-III. Her experiences include 36 years in education, 32 of those teaching music composition and steel drum ensembles (grades 9-12), Kindergarten-Grade 8 music through Orff-Schulwerk, and leading vocal and instrumental ensembles in civic, professional, and national performances. Anne is a published author and presents nationally and internationally. She has received numerous awards, including the 2020 Technology in Music Education National Teacher of the Year, 2017 MSA National Teacher of the Year, and top 10 GRAMMY Music Educator, 2016.
Brian Balmages
Brian Balmages (b. 1975) is an award-winning composer and conductor. His music has been performed throughout the world with commissions ranging from elementary schools to professional orchestras and chamber ensembles. World premieres include the United States Army Band "Pershing's Own," United States Coast Guard Band, Baltimore Symphony Orchestra, Boston Brass, and more. His music was also performed as part of the 2013 Presidential Inaugural Prayer Service, which was attended by both President Obama and Vice President Biden. He is a recipient of the A. Austin Harding Award from the American School Band Directors Association, won the 2020 NBA William D. Revelli Composition Contest with his work Love and Light, and was awarded the inaugural James Madison University Distinguished Alumni Award from the School of Visual and Performing Arts. In the same year, he was commissioned by his other alma mater, the University of Miami, to compose music for the inauguration of the institution's 6th president, Dr. Julio Frenk.
As a conductor, Mr. Balmages enjoys regular engagements with all-state and region bands and orchestras through the United States, as well as with university and professional ensembles throughout the world. Notable guest conducting appearances have included the Midwest Clinic, Western International Band Clinic, College Band Directors Conference, American School Band Directors Association National Conference, numerous state American String Teachers Association conferences and others. Additional conducting appearances have included venues such as the Kennedy Center and Meyerhoff Symphony Hall, as well as band and orchestra engagements in Australia, Canada and Italy. Currently, he is Director of Digital Education and MakeMusic Publications for Alfred Music.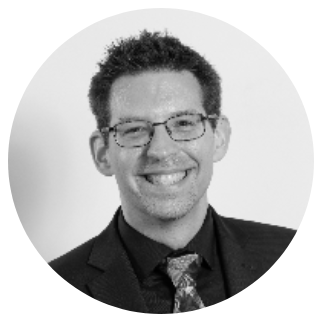 George Andrikokus
George Andrikokus is the director of bands and instrumental jazz programs at Hinsdale Middle School. After graduating with a Bachelors of Music in Education from Elmhurst College in 2007, he taught in Addison School District #4 (2007-2013), in Bensenville School District #2 (2013-2016), and was the director of the Youth Jazz Ensemble of DuPage (2012-2015). Under his leadership, George's students have had the opportunity to perform at contests and festivals throughout the Midwest such as the Illinois Music Education Conference (IMEC), The Jazz Education Network Conference, The Greater St. Louis UMSL Jazz Festival and were featured on the WGN Midday Fix on three occasions. In 2013, George received the Quinlan & Fabish Chicagoland Outstanding Music Educator Award and the IGSMA Barbara Buehlman Young Conductor's Award. He now serves as the Vice President of the Illinois Grade School Music Association and has his master's degree in Teacher Leadership from Elmhurst College ('20).
In his professional career, George is an active clinician, guest artist, and adjudicator in and around Illinois for various district and state honors ensembles. George has had the opportunity to not only perform and teach in and around the Midwest, but also in Australia, England, and Malta. George has had the opportunity to perform with jazz greats Bobby Shew, Jim Widner, Dee Dee Bridgewater, Gary Smulyan, and many others. He is a member of the National Band Association, Jazz Education Network, Illinois Music Education Association and the National Association For Music Education. He currently lives in Lombard, IL with his wife Allison, daughter Clara (7) , and son George (3).
Terrence Bacon
Terrence E. Bacon has been a music teacher for Churchville-Chili Central Schools since 2001. He recently completed a PhD in Curriculum, Instruction, and the Science of Learning from the University at Buffalo, holds a Master of Music Education from Michigan State University, and a Bachelor of Music from the Eastman School of Music. Dr. Bacon is adjunct faculty for the University at Buffalo Graduate School of Education, as well as for Radford (VA) University and Bridgewater State (MA) University.
Terry is Education Faculty for the Gordon Institute for Music Learning (GIML) and founding president of NY-GIML. He has presented numerous workshops in early childhood music development, Music Learning Theory, instrumental music, and technology. Terry has conducted more than 40 musical-theater productions, served as staff and band camp director for Chautauqua Music Camps from 2000 to 2021, and has conducted numerous honor bands. He may be reached atbaconterr@mac.com.
Eric Branner
Eric Branner is a seasoned music professional with a passion for elevating the profession of teaching music. He currently serves as the VP of Business Development for Private Markets at MakeMusic. Eric is also the founder of the studio management platform Fons by MakeMusic.
Eric is a third-generation music teacher, a classical guitarist, and the owner of Blackforrest Music School. He has also taught at schools such as Holy Names Academy and Seattle Pacific University, and authored the Blackforrest Guitar Companion book.
Eric has contributed to the arts community in Seattle by working in marketing and fundraising for organizations such as Seattle Repertory Theatre, Seattle Opera, Seattle Symphony, and Seattle Children's Theatre. He's an active member of MTNA, and is past-president of the Seattle chapter.
Eric's mission is to empower musicians with the business skills they need to thrive in their profession and make a positive impact in their communities. He leads the Fons team in developing innovative solutions to help music teachers manage their studios more efficiently and effectively. Through his teaching, Eric equips musicians with fundamental business principles that enable them to excel in their craft.
Eric lives in Seattle with his wife Alyson, their children Edie and Huck, and their dog Happy.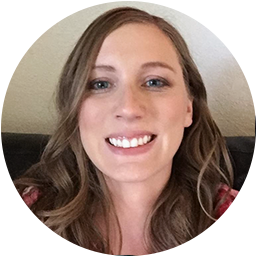 Stephanie Doctor
Stephanie Doctor is a Senior Product Manager at MakeMusic. She holds a BM in Instrumental Music Education and an MM in Saxophone Performance and Pedagogy. Before joining MakeMusic in 2015, she taught band, orchestra, choir, and general music in public schools in Illinois. Stephanie also has over a decade of private teaching experience. She currently resides in Colorado with her husband and 2 dogs. When she's not busy working, she enjoys skiing, backpacking, cooking, and gardening.
Brian Finn
In 1986, Brian earned his Bachelor of Arts degree in Instrumental Music Education from Northern Illinois University. During this period, he dedicated his life to music full time by teaching during the day and performing and recording with a variety of bands including Salsa, Big Band and Rock Bands. In 1990, Brian began his life at sea as a performer/band leader working for Norwegian Cruise Line, Royal Viking, Dolphin, and in 1992 he lived in Japan for six months working for NYK a Japanese cruise ship. While performing overseas, he gained valuable experience conducting and performing hundreds of shows in a wide range of styles which he draws from when teaching. Brian's love of music and ship travels allowed him to experience the life and culture of 36 different countries, traveling to places he never imagined music could bring him. After four years on ships, he returned home and began teaching for VVSD in 1994. In 2003, he received his Masters of Music Education from VanderCook College of Music.
Brian first implemented SmartMusic, now Makemusic Cloud, into his band program in 2012. After seeing the profound impact SmartMusic was having on his band and the emense growth the students were experienceing, the district purchased SmartMusic for all five middle schools and two high schools.
Presently, Brian is the Director of Bands at Brooks Middle School in Bolingbrook, Illinois. Mr. Finn currently performs with a variety of bands including Blooze Brothers, One Foot in the Groove, the Bill O'Connell and Wayne Messmer Big Bands. Some notable performances Brian has performed for are: The 56th Presidential Inauguration for President Obama in Washington D.C., Chicago Jazz Fest, Viva Chicago Latin Fest and many famous artists. Brian currently resides in Lockport, Illinois with his beautiful wife Jennifer, son Brayden, and daughters Cadence and Katia.
Fred Flowerday
Fred was born and raised in London, England, and fell in love with the music of Star Wars and Stevie Wonder at an early age. He took piano lessons, lost a fight with cello and studied Arranging and Berklee College of Music. Flowerday worked for Carnival Cruise Lines as MD, where he met his future wife. They moved to Minneapolis, where he started work for MakeMusic and stayed active as a performer, sharing the stage with many talented folks including: Alexander O'Neal, Questlove, Mia Rudolph, Bobby Z, Matt Fink, Brian Setzer and more. At MakeMusic, Fred has been extremely fortunate to have worked in diverse roles from customer support to product management to strategic development with some amazing teams, including collaborations with, Abbey Road Studios and Warner Bros. Discovery.
Meghan Fulton
Meghan Fulton will be entering year 20 of teaching middle school band in the Fall of 2023. She started her career in Oswego, IL at Thompson Junior High and later at Plank Junior High, also in Oswego. She has spent the past six years teaching at Hinsdale Middle School in Hinsdale, IL where she co-teaches all of the curricular bands and pep band. She received her undergraduate degree from The University of Iowa and a masters in music education from VanderCook College of Music. In addition, she has a special education certification from Olivet Nazarene University. Meghan has been using MakeMusic as a student and educator throughout the software's many generations and has advocated for its use in the classroom as a successful resource in music education.
Cynthia Gonzales
Cynthia I. Gonzales ("Dr. G"), an Associate Professor in the School of Music at Texas State University in San Marcos, TX, was honored in 2019 as a Texas State University System Regents' Teacher and received the 2018 Texas State Presidential Award for Excellence in Teaching. Before joining the professoriate in the mid-1990s, Dr. G taught K-12 general and choral music in both public and private schools, as well as applied voice lessons.
Soon after earning a Bachelor of Music Education degree from the University of North Texas in 1982, Dr. G started singing with professional choral ensembles, beginning with the Santa Fe Desert Chorale in the mid-1980s and concluding with the San Antonio Chamber Choir in 2016. She performed with Grammy®-winning Conspirare for 16 seasons, serving as Soprano Section Leader for more than a decade. She continues to make transcriptions and arrangements for Conspirare when published scores are unavailable. Since retiring as a professional choral musician, Dr. G has returned to her first love: singing and playing guitar. She remains connected to choral music by serving as Music Director at First Lutheran Church in San Marcos, TX; and by composing sight reading pieces for Texas UIL Choir Contest.
Dr. G earned three graduate degrees in music theory (Ph.D. and A.M., Harvard University; M.M., University of North Texas). Her primary research area is text-music relationships in the early (tonal) Lieder of Arnold Schoenberg. In addition to performing this repertoire, Dr. G has given numerous presentations about Schoenberg's songs at international, national, and regional conferences. She is currently writing a book about Schoenberg's eight songs in op. 6 that were published in 1907.
Aural Skills is Dr. G's favorite class to teach. She has delivered almost 20 presentations about SmartMusic® as an aural skills "tutor," including a keynote talk at Pedagogy into Practice: Teaching Music Theory in the 21st Century and as a clinician for the 2019 UMass-Amherst Workshops in Music Theory Pedagogy. In September 2019, SmartMusic® began publishing in its software Dr. G's aural skills exercises. She maintains a website with theory and aural skills pedagogical resources at Listen-Sing.com.
Dr. G is currently on the editorial board for the College Music Society's Symposium and for the Journal of Music Theory Pedagogy. Additionally, she has been a Reader for the AP Music Theory Exam since 2015. In her spare time, she weeds her garden.
Steve Goss
Stephen Goss is the Director of Bands at Ephrata Area School District for grades 6th – 12th grade, in Ephrata, Pennsylvania, where he directs the Ephrata middle and high school concert bands, marching band, and percussion ensemble. Mr. Goss is also an Adjunct Professor of Percussion at Millersville University. where he teaches drum set lessons, percussion ensemble, and music technology courses.
Mr. Goss is a graduate of West Chester University with a BS in Music Education and anMS in Music Performance. Mr. Goss is honored to have been nominated for a WGAL Teacher Impact Award, as well as a Grammy Music Educator Award by his students and parents. In 2014, he was honored with the Lancaster-Lebanon Music Educator's Private Teacher Award. Mr. Goss remains active as a freelance performer with local orchestras, churches and other performing ensembles.
Michael Kamuf
Mike Kamuf holds Bachelor of Music degrees in both Jazz Performance and Music Education from the Dana School of Music at Youngstown State University (Youngstown, OH) and a Master of Arts degree in Instrumental Conducting from George Mason University (Fairfax, VA). Mike's compositions and arrangements have been performed by numerous jazz artists and ensembles including the Woody Herman and Glenn Miller Orchestras, the USAF Airmen of Note, the US Navy Commodores, James Moody, Eddie Daniels, Sean Jones, Terell Stafford, Bill Watrous and Nick Brignola to name a few. Mike is an exclusive writer for the Belwin Division of Alfred Music Publishing with titles in their jazz, orchestra and concert band catalogs. He also has compositions for jazz ensemble published by UNC Jazz Press, the Neil A. Kjos Music and the FJH Music Company. Many of Mike's published jazz ensemble arrangements have become standard literature for young jazz ensemble and he currently has over 100 publications in print.
Mike has performed with the Woody Herman and Tommy Dorsey Orchestras and has recorded as a member of the Alan Baylock Jazz Orchestra. He served as assistant principal trumpet of the Youngstown Symphony Orchestra under Maestro David Effron. Currently, Mike leads his own jazz octet, the Mike Kamuf Little Big Band, comprised of outstanding musicians from the Baltimore and Washington DC areas.
Mike began his teaching career in 1991 in Ohio and taught instrumental music for Montgomery County (Maryland) Public Schools (MCPS) for thirty years. For twenty-seven of those years, Mike served as the Director of Bands and Orchestras and Music Department Chairperson at John T. Baker Middle School (Damascus, MD). Under his direction, the Baker ensembles consistently received high ratings at music festivals and have commissioned several works for young concert bands. Mike has received the MCPS Superintendent's Above and Beyond the Call of Duty (ABCD) Award for his efforts in involving students in the composition commissioning process. He has directed the MCPS Senior Honors Jazz Band, Junior Honors Band, and the All-County Middle School Band. Additionally, Mike has directed the Pennsylvania All State Jazz Band, the Southern California School Band & Orchestra Directors Association (SCSBOA) Jazz All Stars, the New Mexico All State Jazz Band, and many regional honors ensembles in California, Maryland, Pennsylvania, Virginia, New Mexico and New York. Mike has served as a jazz faculty member at Youngstown State University and Montgomery College (Rockville, MD). Mike has presented professional development sessions for music educators at the Midwest Clinic, Jazz Education Network Conferences and at numerous regional and state music education conferences. He has become an in-demand arranger, clinician, guest conductor and adjudicator for schools, conferences and music festivals across the country.
Please visit Michael's website.
Sean Kemp
Sean Kemp is a veteran music educator whose twenty-two year career has included band, orchestra, and choir at the elementary, middle school, and high school levels. He has earned Bachelor's and Master's degrees in Music Education from the University of Colorado Boulder, and is proud to be part of the staff of Flagstaff Academy which is one of four schools currently recognized as a Trailblazer School To Watch by the Colorado Association of Middle-Level Education. Mr. Kemp was honored as Flagstaff Academy's Teacher of the Year by the St. Vrain Valley Schools Education Foundation in 2019 and again in 2021, a significant achievement in a year when elective classes were entirely asynchronous due to COVID. Additionally, he served as the Wind Ensemble Director within the Longmont Youth Symphony organization from 2014-2019.
Arin Levy
Dr. Arin Levy, DMA, (they/them) is a percussionist and improviser based in Denver, CO working as an Account Specialist with MakeMusic, Inc. Within this role, they work closely with educators and administrators in the Southeastern US to implement MakeMusic Cloud seamlessly into the classroom. Pre-Pandemic, Arin's career focused on teaching percussion throughout the Midwest and Southeast, from elementary school through college, most notably at The University of Alabama, Eastern Kentucky University, and Carmel High School.
Since the shift of the pandemic, Arin has not returned to the academic setting, and has refocused their attention to practicing and performing sonic meditations through gongs and singing bowls. Their self-led business, Enso Sounds & Healing Arts, focuses on mindful listening practices through sound baths, yoga, movement, and meditation. Although Arin is no longer active in academia, music education remains a staple in Arin's life through career, and hobby.
Megan Lewin
Megan Lewin is the Director of Bands at Westminster High School where she conducts the WHS Wind Ensemble, Symphonic Band, Concert Band, Jazz Ensemble, Jazz Laboratory, Marching Band, Pit Orchestra, and oversees the Athletic Bands.
Mrs. Lewin received her Bachelor of Music Education Instrumental Emphasis from The Hartt School in Hartford, Connecticut summa cum laude and Master of Music Education with a Cognate in Conducting from the University of Colorado Boulder. A passionate educator, Mrs. Lewin maintains an active private flute studio, acts as Woodwind Tech for local marching bands, and presents at national and international conferences. She is also the Colorado State Chair for Women Band Directors International and Band Chair for the Adams County Honor Festival. She is delighted to work with the amazing students, staff, and community at Westminster High School and loves every day with her Westy family!
Mrs. Lewin's professional affiliations include the Colorado Bandmasters Association, the Colorado Music Education Association, the National Association for Music Education, the National Band Association, the Colorado Flute Association, the National Flute Association, and Sigma Alpha Iota.
Rachel Maxwell
Rachel Maxwell currently serves as the Director of Bands at Traughber Junior High School and has served as the Junior High Band Coordinator for SD #308 in Oswego, IL. She has taught music education courses at VanderCook College of Music in Chicago and North Central College in Naperville, IL, and has been invited to be a guest conductor, clinician, and adjudicator at a number of music camps and festivals nationally including the Music for All National Summer Symposium, the NC All-State Middle School Band, ISYM at the Univ. of Illinois, Il State Univ. Junior High Camp and several ILMEA District Level Festivals.
Mrs. Maxwell has degrees from Illinois State University (BME), The University of Illinois (MME), Aurora University (MAEL) and completed additional coursework in team-building, leadership, and working with diverse students. She is currently a Doctor of Musical Arts student at Boston University. Mrs. Maxwell taught band in the West Aurora School District (1993-95) and in the Oswego School District (1995-present).
A proponent of new music for young bands, she is part of the team from Oswego SD #308 that commissioned and premiered Sheltering Sky by John Mackey, Sol ye Sombra by Donald Grantham, Atmosphere by Scott McAllister, Our Cast Aways by Julie Giroux, Dream of Ember, Dream of Star by David Biedenbender, and an upcoming work by Omar Thomas (2024). She independently commissioned a setting of L'Inglesina arr by Andrew Hunter, A Darkening Twilight Sky by Kent Baker, Blackstar Alpha by JaRod Hall, and an upcoming work by Katahj Copley for 2024. Maxwell is also involved in several consortium commissions: Shubuduba by Dana Wilson, The N-BEAM Group, Garden Suite by Randall Standridge, Float by Roy Magnuson, Love and Light by Brian Balmages, Unspoken by Katahj Copley, The Salt March by Aakash Mittal, a new Alex Shapiro Consortium, a Haley Woodrow Consortium Project TBA, The Next Music Project Consortium (with Joni Greene, Ivette Herryman Rodriguez, Aaron Perrine), and Consortium for Native Composers by Keith Secola. She is a founding member of The Kneel Consortium.
Under her direction, the bands at Traughber JHS have received national acclaim and have performed at The Midwest Clinic (two clinic presentations and one rehearsal lab group), the Illinois Music Educators Association All-State Conference (three formal concerts and four clinic presentations), the University of Illinois Super-state Festival and at the ASBDA National Convention.
Rachel Maxwell is a member of The National Association of Music Education, Illinois Music Educators Association, American School Band Directors Association, National Band Association, National Council of Supervisors of Music Education, Pi Kappa Lambda, Phi Beta Mu, and a number of honor societies. She is a multiple-year nominee for the Music Educator Grammy Award, 5-time recipient of the National Band Association Citation of Excellence, Chicago-land Outstanding Music Educator Award, National Recipient of the Jim Ott (Drum Corps International) Scholarship, ASBDA/UMI Outstanding Young Band Director Award-Junior High Division for the North Central Region of the United States and a Golden Apple nominee.
Kevin Mead
Kevin Mead has recently retired after thirty-five years as a public-school music teacher. His high school ensembles have won several awards and honors including "Superior" ratings, first place performances throughout the east coast. His Wind Ensemble received the "Rochester Rocs" award for Best School Band and was invited to perform at the New York State Music Conference. Mr. Mead has been honored with several individual awards, among them being twice named his school's National Honor Society Teacher of the Year, the Monroe County Legislature 2017 Willie Lightfoot Youth Advocate of the Year, and was named the Rochester Philharmonic Orchestra 2018 Band Music Educator of the Year. Kevin has been a certified MakeMusic clinician for over 10 years, training teachers throughout the country.
Glenn Pohland
Dr. Glenn Pohland began teaching at Loras College in 2009, serving as associate professor in the communication and fine arts division. Dr. Pohland conducts the Wind Ensemble, Jazz Ensemble and chamber groups. He also teaches courses in music education, orchestration, instrumental techniques, music in the movies, and instrumental conducting. Dr. Pohland received his BA in music education from St. Olaf College, Northfield, MN, his MMEd from the University of Minnesota, and his DMA in instrumental music education and conducting from Arizona State University. Prior to his appointment at Loras, Dr. Pohland taught two years at the University of MN and before that spent 24 years as the director of bands in Glencoe, MN. During his time at Glencoe, Dr. Pohland was the recipient of the superintendent's award for outstanding leadership to the district and was also awarded the ASBDA Stanbury Award for outstanding young band director in the Senior High Division. Dr. Pohland is also the conductor of the newly formed Dubuque Youth Wind Ensemble and the New Horizons Band of Dubuque.
Dr. Pohland and his wife of 35 years (Joanne) currently reside in Peosta, Iowa and have four children: John, band director at Waconia, MN High School, Joy Janssen, who works as a development specialist in Minneapolis, Joel, band director at Pierz-Healy HS, and Jillian who is currently student teaching in Iowa. He is also the proud grandfather of Louis Janssen of Minneapolis.
David Pope
David Pope is an Associate Professor of Music Education and Chair of Professional Studies at Baldwin Wallace University's Conservatory of Music. In addition, he serves as a senior conductor and co-director of Baldwin Wallace Conservatory's String Orchestra Camp. As an active adjudicator and clinician, he has conducted numerous all-state orchestras, regional honor orchestras, university summer camps, and served as a guest clinician for various orchestra programs throughout the United States. Dr. Pope has presented string pedagogy clinics and his research at state, regional, national, and international conferences. He currently serves as the editor for The String Research Journal and on the review committees for Update: Applications of Research in Music Education and Research Perspectives in Music Education. Dr. Pope recently served as a co-editor and compiler for Teaching Music Through Performance in Orchestra, Volume 4. He is also the recipient of the Distinguished Music Educator Award from the Yale Symposium for Music in Schools, the Emerging String Researcher Award from the American String Teachers Association (ASTA), the Presidential Service Award from ASTA, and the Outstanding Young Music Educator Award for the state of Tennessee. He taught middle and high school orchestra for 12 years in the public schools.
Peggy Rakas
Peggy Rakas is a lifelong educator who taught instrumental music in the North Merrick Schools on Long Island and is now an adjunct professor of music education at Hofstra University. She is the founder of Teaching Positivity – an organization that provides positive psychology workshops for educators across Long Island. She is a certified Optimize Life Coach specializing in positive psychology.
Ms. Rakas is a long-time fan of SmartMusic and is passionate about sharing her love of SmartMusic with others.
During her career, Ms. Rakas was honored with a nomination for the New York State Teacher of the Year and the Disney Teacher Award. She was awarded the SCOPE Teacher Service Award and was twice selected as the Merrick Kiwanis Club – Teacher of the Year.
Ms. Rakas is the associate principal flute and past president of the Massapequa Philharmonic Orchestra. She also performs with the Concert Pops of Long Island, the Orchestra Long Island, the Good Shepherd Lutheran Church of Plainview Music Ministry, and the Sonevole Flute Quartet.
Ted Scalzo
Ted Scalzo is a music educator, having conducted wind ensembles, jazz and marching bands, instrumental lessons and advanced music composition. Throughout his career in the public schools, he has been an advocate of using technology to enhance and improve student and teacher instructional needs. Mr. Scalzo and his students were featured on the cover of School Band & Orchestra magazine and the accompanying article outlined how he employed technology both in the classroom and in the concert arena. He is now retired from Bay Shore Schools and Hofstra University. Ted is currently an Education Specialist and clinician for MakeMusic, living in San Antonio Texas performing with several big bands in the area.
Kelly Weddington
Daniel Weinberg
Daniel Weinberg is the social media manager for MakeMusic and Alfred Music. Prior to joining the MakeMusic team, he taught middle school band in northern Indiana. He has performed in a variety of musical genres, including concert, jazz, rock, and multi-cultural music ensembles. Outside of music, he spends his time exploring Colorado and trying as many ice cream flavors as possible.
Marianne White
Marianne White has a background in music education and technology integration. Throughout her career, she has taught middle school band, private lessons, and a university level music technology course along with maintaining an active clinician and music technology consulting schedule. Currently, she works for MakeMusic as a Product Marketing Manager, melding her passions for music and technology together every day, and lives in San Antonio Texas.
Jason Wick
Jason Wick is the director of the product development team for MakeMusic. Equipped with a degree in jazz studies, he began his career as a performer, composer, arranger, and educator. Writing music for video games led first to a quality assurance role at LucasArts and evolved into a decade of experience in QA, automation, and engineering. Joining MakeMusic in 2014, his passion is to manage and guide teams to higher performance. Jason lives in Colorado with his wife, two children, Fancy the dog, and Bobby the guinea pig.