We wanted to do something special for last year's December concert. Among our goals was to increase attendance by attracting some new audience members. Things began to come together when we found an arrangement of Leroy Anderson's "A Christmas Festival" that included choral parts. Instead of asking our exceptional vocal department to join us for this big closer, we decided to invite members of several area church choirs.
Recruitment
To get the ball rolling, we emailed area church choir leaders and explained our plans for the holiday concert. We shared our ideas for community building and indicated that we would name each participating church in the concert program, offering some exposure. We also emphasized the fun we'd share in performing together in our brand new auditorium.
The positive response we received from church leaders exceeded all expectations. Comments included:
"We are a small church and to be able to sing in a large chorus is exciting."

"I am looking forward to meeting members of other area churches."

"It's a rare opportunity to be accompanied by an entire band in a large auditorium. Sign us up."
Preparation
About a month before the concert, we sent the choral music to each choir director. We asked them to prepare their groups during their regular rehearsals. On the day of the concert, we had our bands and the choir performers come in an hour early to rehearse the piece all together.
The rehearsal went really well.
After the rehearsal we provided refreshments for choir members in the cafeteria so they could mingle and get to know each other. It was a chance for them to chat with people of like interests and "talk shop" while we reset the stage. We received a number of compliments on that opportunity alone. Folks kept saying they don't often get occasions like this and that they really enjoyed it.
The Audience
The members of the choirs came to the auditorium for the performances of the two bands. Seats that usually remained empty were full. Augmenting our regular audience with the additional choir members (and their families) really made a difference. It was especially nice to have new people in our audience.
As an added bonus, these were music-loving listeners who could really appreciate the work the students had invested. While they might not have attended one of our concerts in the past, we opened that door for them.
The Performance
After the two groups finished their portion of the concert, we combined our two bands for the grand finale. The members of the choirs surrounded the front of the stage. We projected a gentle snow on a screen behind the bands to set the mood. The excitement in the faces of the choir members was contagious. I sensed that many of them were brought back to their own public school years and the thrill of performing with friends in a large auditorium.
The resulting performance brought tears to our eyes. Not simply because of the sheer size of the group, or even the beauty of the sound. We were moved by the incredible number of connections that were made that day. Connections were made between members of different churches, and between community members and school. We saw different religious denominations singing as one. We heard developing instrumentalists performing next to advanced players.
Seeing everyone together, from our youngest band student to a 92 year-old lifetime choir member, was overwhelming. The performance concluded with a standing ovation that lasted longer than any we have ever experienced.
We continued to receive accolades for the event for many weeks afterwards. Hopefully, many of our new friends will come back to enjoy our holiday concert this year. Part of the trick is to invite them!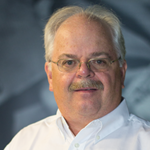 Kevin Mead has taught instrumental music in the Churchville-Chili School District for thirty-five years. He's currently the director of the senior high's select Wind Ensemble and Jazz Band. His ensembles have won several awards and honors including "Superior" ratings, first place performances, and "Rochester Rocs" awards for Best School Band.
Mr. Mead has been honored with several individual awards including being twice named National Honor Society's Teacher of the Year, the 2017 Willie Lightfoot Youth Advocate of the Year Award given by the Monroe County, NY Legislature, and more recently the Rochester Philharmonic Orchestra 2018 Band Music Educator of the Year. Kevin is also a MakeMusic clinician and has trained teachers throughout the country.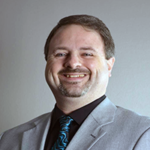 Terrence Bacon is an instrumental music teacher at Churchville-Chili Senior High and both adjunct faculty and a doctoral student in the Graduate School of Education at the University at Buffalo. Mr. Bacon holds a Master of Music Education from Michigan State University and a Bachelor of Music in Music Education and Saxophone Performance from the Eastman School of Music. Terry has conducted several honors bands and pit orchestras for school, community, and semi-professional productions.  He serves as both band camp director and conductor for Chautauqua Institution's Chautauqua Music Camps. Terry also is a frequent presenter on technology in music education, music learning theory, and developing creativity in the music classroom.