We're excited to announce the launch of the new Favorites List feature in SmartMusic! 
Just in time for the school year, now you can easily save, organize, and access your favorite titles in SmartMusic—whether it's content from our unrivaled repertoire library, or content you've created yourself in Compose or Sight Reading Builder. You'll have quick and easy access from your dashboard and never lose track of those staple pieces you need on a regular basis.
How does it work? 
For any title you wish to add to your Favorites List, click the heart icon next to the title name as you browse the SmartMusic repertoire library. If a book has many titles, like a solo collection, you can favorite or unfavorite all selections in the book to save clicks. The list will also appear on the Homepage for quicker access.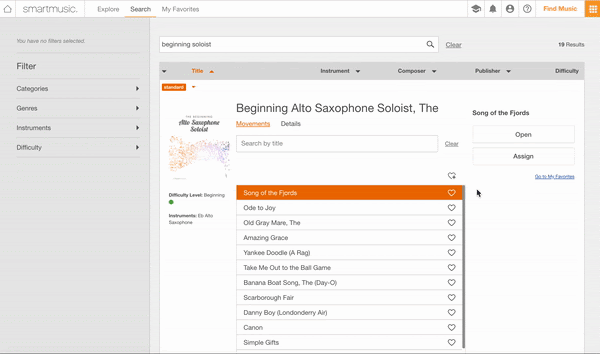 To access your Favorites List, click on the "Go to My Favorites" link or the "My Favorites Tab" in the Search app.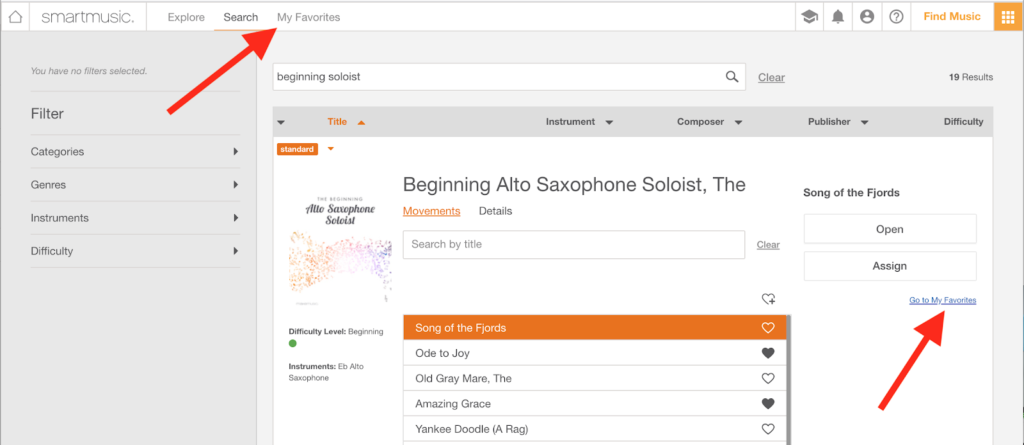 In the My Favorites tab, you will find your list of favorite titles, where you can open, remove, reorder, and assign if you are a Teacher.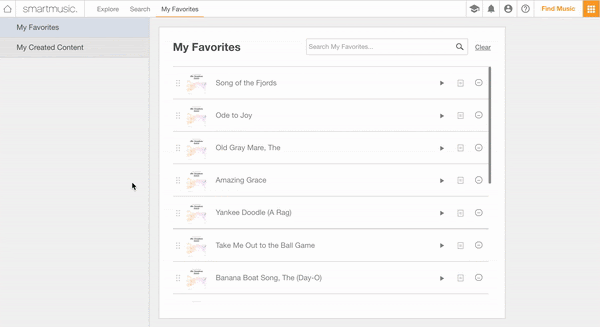 For additional instructions on how to use this new feature, please visit the Favorites List Knowledge Base Article in our Help Center.