As promised, today we are excited to launch our new Digital Sheet Music Library—home to over 13,000 view-only titles in MakeMusic Cloud (SmartMusic)! This new PDF library is available to all paid users and discoverable outside of the assignment and assessment loop, supplementing our current library of interactive titles. It includes thousands of titles for all instruments, ensemble types, and skill levels, and greatly expands our choral repertoire offering and introduces full scores to the MakeMusic Cloud repertoire library.
Plus, we'll be adding even more digital titles over time and making the entire Digital Sheet Music Library available for Print to users with Print add-ons. Generate a quote today to see if your school or district qualifies for Bulk Pricing and Print add-ons!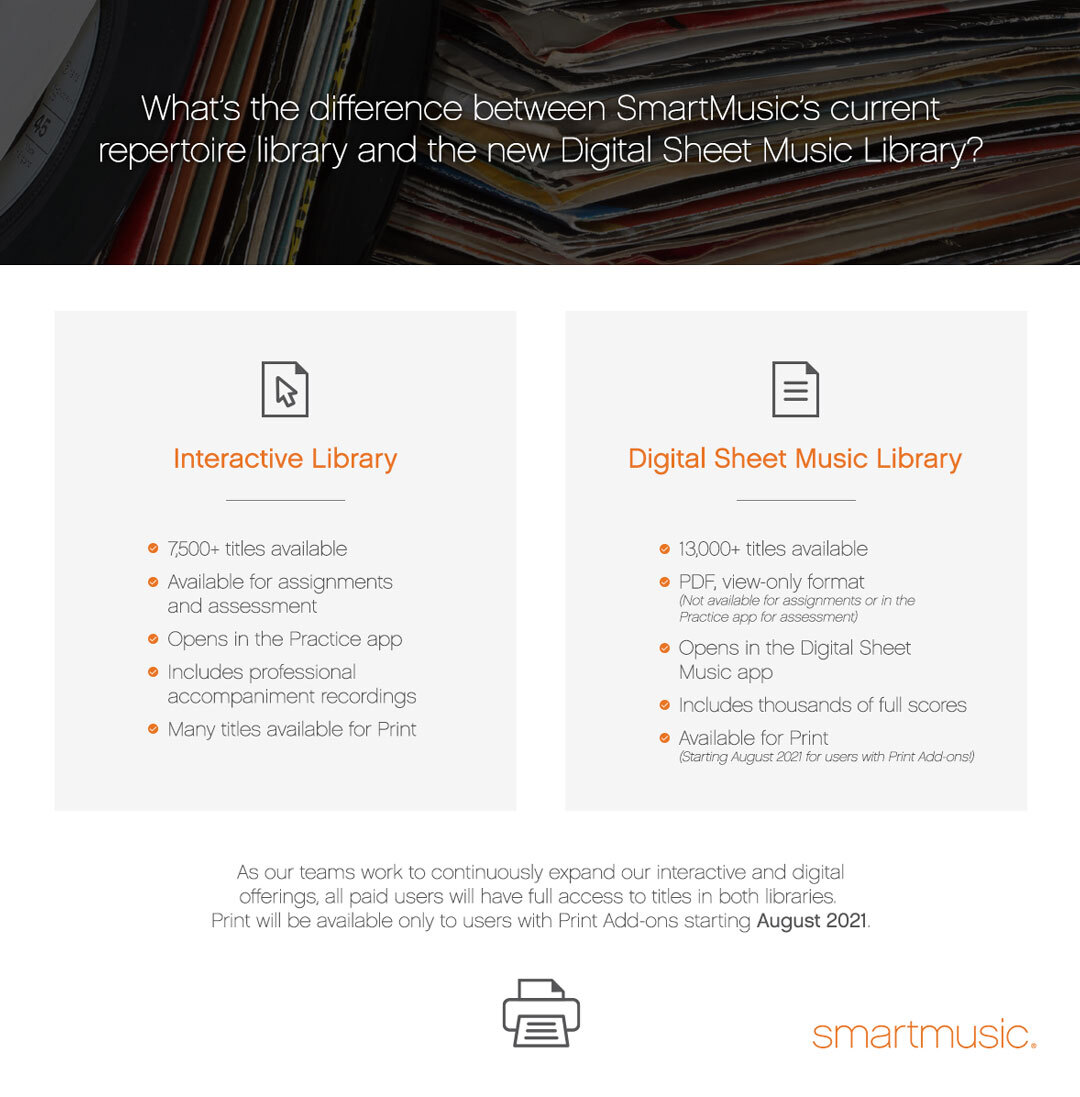 New Filters in Find Music: How to Access Digital Sheet Music 
The addition of these digital titles to the library also brings new filtering options to the Search tab within Find Music, organizing sheet music by format and type. Users can apply Sheet Music Format filters to search the library for All, Interactive, or Digital titles.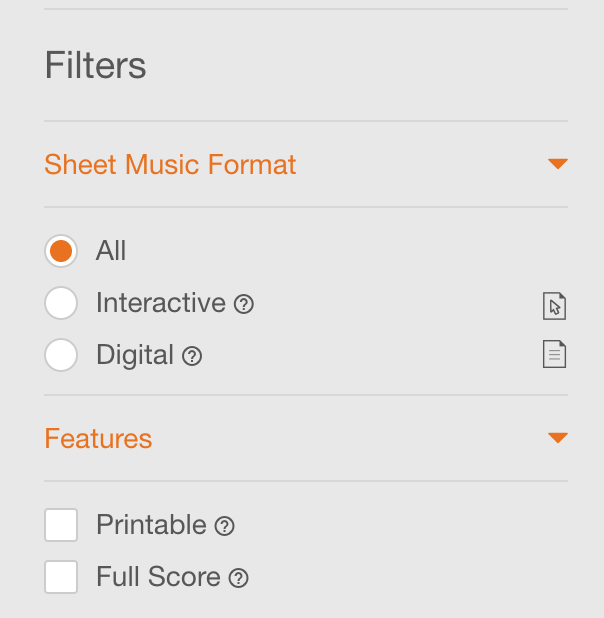 To browse the view-only PDFs in the Digital Sheet Music Library, select the Digital filter under Sheet Music Format.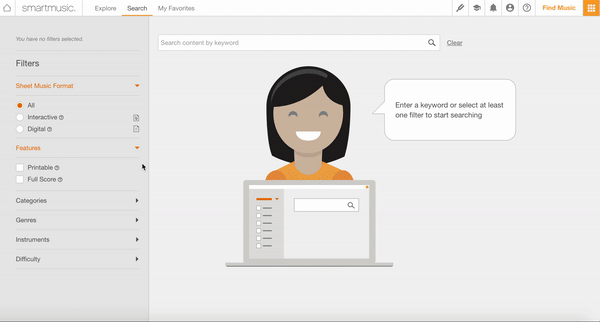 Or, to search for interactive titles that can be assigned, opened in the Practice app, and assessed, select the Interactive filter.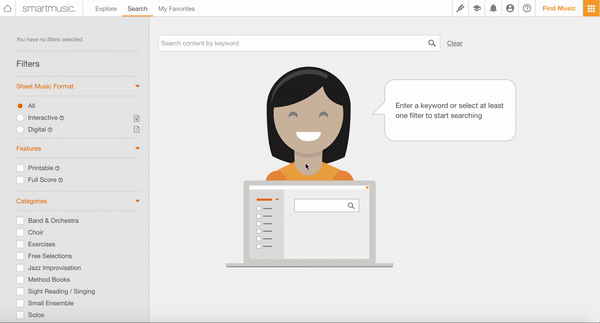 Repertoire that is available in both Interactive and Digital formats will display both icons to the left of the title in the search listing. Click on a title to and expand the listing and toggle between the Interactive and Digital book tabs to open the title in each respective format.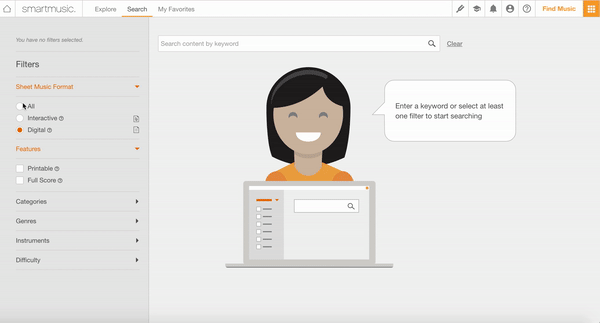 Apply the Features filters to view Interactive or Digital titles that are Printable or available as a Full Score. Please note: titles in the Digital Sheet Music Library will be available for Print starting August 2021. Full Scores are only available in Digital format.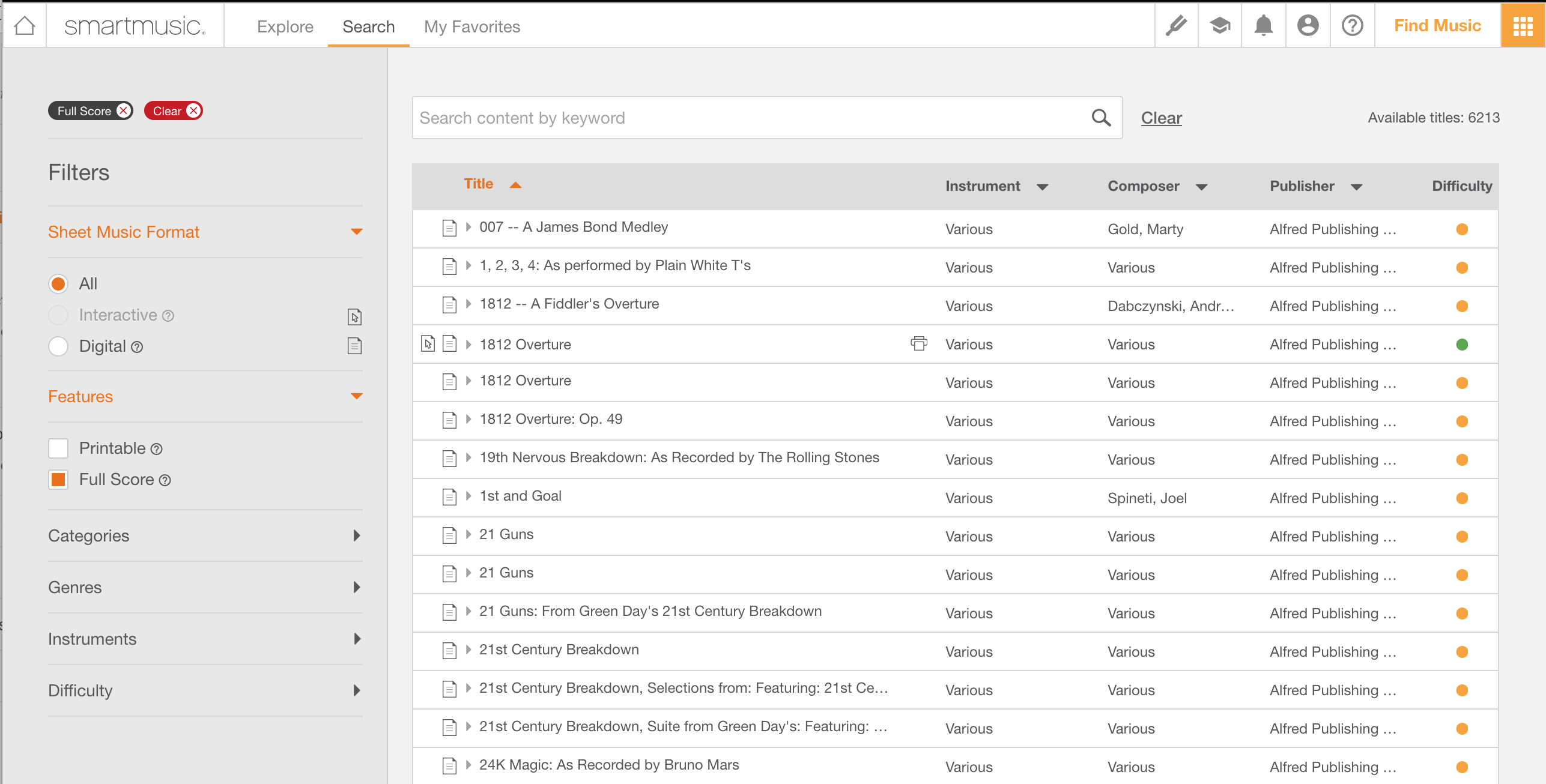 Going forward, our Repertoire Development team will continue to ensure that MakeMusic Cloud consistently offers the music that teachers want to assign, and students want to play. Join our mailing list to be the first to know when new interactive and digital titles are available!
Considering MakeMusic Cloud as a classroom solution for the upcoming school year? Generate a custom quote today to see if your school or district qualifies for Bulk Pricing and Print add-ons!