Meet the MakeMusic Innovators! This group of master tech users has been distinguished for their creative and inspiring use of music and classroom technology. They represent a variety of ensemble types, grade levels, and teaching situations.
Each year, a select number of teachers will be recognized for their use of technology in the classroom to enhance their teaching. Throughout the year and beyond, we'll be featuring their stories and sharing the innovative ways they use technology further student learning.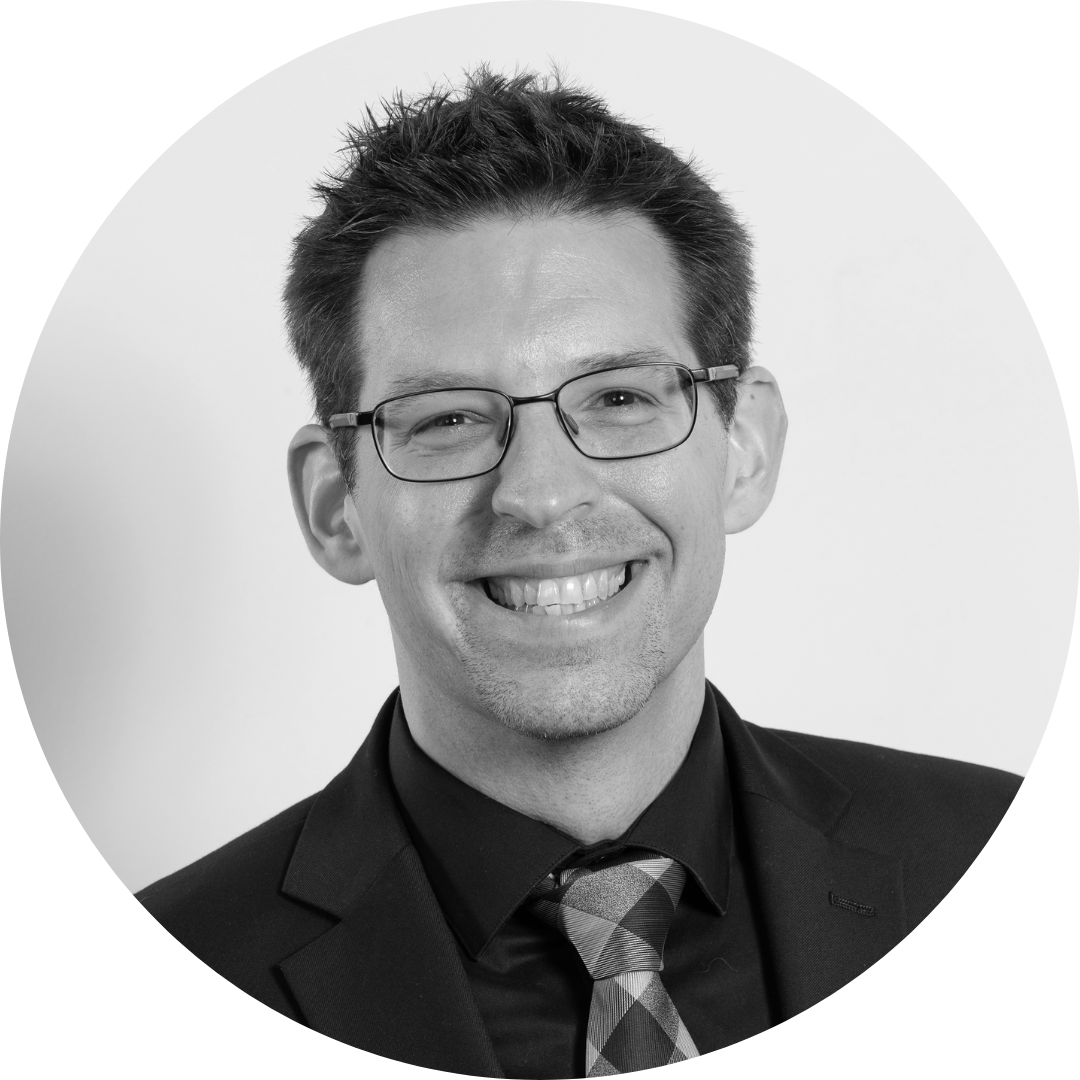 George Andrikokus is the director of bands and instrumental jazz programs at Hinsdale Middle School. After graduating with a Bachelors of Music in Education from Elmhurst College in 2007, he taught in Addison School District #4 (2007-2013), in Bensenville School District #2 (2013-2016), and was the director of the Youth Jazz Ensemble of DuPage (2012-2015). Under his leadership, George's students have had the opportunity to perform at contests and festivals throughout the Midwest such as the Illinois Music Education Conference (IMEC), The Jazz Education Network Conference, The Greater St. Louis UMSL Jazz Festival and were featured on the WGN Midday Fix on three occasions. In 2013, George received the Quinlan & Fabish Chicagoland Outstanding Music Educator Award and the IGSMA Barbara Buehlman Young Conductor's Award. He now serves as the Vice President of the Illinois Grade School Music Association and has his master's degree in Teacher Leadership from Elmhurst College ('20). In his professional career, George is an active clinician, guest artist, and adjudicator in and around Illinois for various district and state honors ensembles. He currently lives in Lombard, IL with his wife Allison, daughter Clara (7) , and son George (3).
Dan DiPasquale is a lifelong lover of music and education. He is a violist and bassist and has been a Music Educator for 15+ years in the West Hempstead UFSD. Dan is the sole Orchestra director in the HS & MS for our district. He has worked to find creative ways to bring his students up to the appropriate level and his love of technology helped lead him to technologies like MakeMusic Cloud and Finale. He is also heavily involved in school musicals and enjoy anything which lets him be creative.
Meghan Fulton will be entering year 20 of teaching middle school band in the Fall of 2023. She started her career in Oswego, IL at Thompson Junior High and later at Plank Junior High, also in Oswego. She has spent the past six years teaching at Hinsdale Middle School in Hinsdale, IL where she co-teaches all of the curricular bands and pep band. She received her undergraduate degree from The University of Iowa and a masters in music education from VanderCook College of Music. In addition, she has a special education certification from Olivet Nazarene University. Meghan has been using MakeMusic as a student and educator throughout the software's many generations and has advocated for its use in the classroom as a successful resource in music education.
Sean Kemp is a veteran music educator whose twenty-three year career has included teaching band and orchestra in grades 4-12 and choir in grades 6-8. He has earned Bachelor's and Master's degrees in Music Education from the University of Colorado Boulder, and currently teaches band and choir at Flagstaff Academy in Longmont, Colorado. Mr. Kemp was honored as Flagstaff Academy's Teacher of the Year by the St. Vrain Valley Schools Education Foundation in 2019 and again in 2021, a significant achievement in a year when elective classes were entirely asynchronous due to COVID. He has presented sessions at the 2022 MakeMusic Connect Conference as well as the 2023 Colorado Music Educators Conference. Additionally, he served as the Wind Ensemble Director within the Longmont Youth Symphony organization from 2014-2019.
Rachel Maxwell currently serves as the Director of Bands at Traughber Junior High School and has served as the Junior High Band Coordinator for SD #308 in Oswego, IL. She has taught music education courses at VanderCook College of Music in Chicago and North Central College in Naperville, IL, and has been invited to be a guest conductor, clinician, and adjudicator at a number of music camps and festivals nationally. Mrs. Maxwell has degrees from Illinois State University (BME), The University of Illinois (MME), Aurora University (MAEL) and is currently a Doctor of Musical Arts student at Boston University. Mrs. Maxwell taught band in the West Aurora School District (1993-95) and in the Oswego School District (1995-present). She is a multiple-year nominee for the Music Educator Grammy Award, 5-time recipient of the National Band Association Citation of Excellence, Chicago-land Outstanding Music Educator Award, National Recipient of the Jim Ott (Drum Corps International) Scholarship, ASBDA/UMI Outstanding Young Band Director Award-Junior High Division for the North Central Region of the United States and a Golden Apple nominee.
Kelly Weddington currently teaches at Slider Middle School in El Paso Texas. She is finishing up her eighteenth year of instructing Orchestra, mariachi and piano to grades 4 through 12.  Kelly consistently brings innovation to the campus. She has started a very successful mariachi program and has developed the only middle school full Symphony Orchestra program in the city. She also conducts one of the few middle school jazz orchestras Kelly earned her Bachelor's degree in Music Education from the University of Texas at El Paso and a Masters in Music Performance from University of New Mexico. During her graduate studies she was one of two Americans selected to attend the International Music Festival in Brazil. An expert in her field, she has given several district trainings on music technology in the classroom. During remote learning she was awarded SISD Fine Arts Teacher of the month. In her free time she plays with Mariachi Frontera, a local mariachi group that performs at a variety of functions around El Paso. She also enjoys doing arts and crafts and spending time with her rescue dog, Bear.